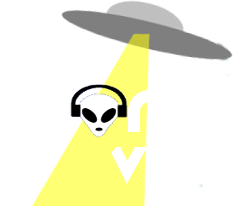 The Nerd Vine: EP3 - Ben Affleck is Batman!
LISTEN TO EPISODE 3 OF THE PODCAST NOW:
CLICK HERE!
Or listen to it on your Apple device(s)!
Click here to listen on iTunes for free!
A week earlier than originally planned (THE PODCAST IS NOW WEEKLY INSTEAD OF FORTNIGHTLY), here is the third episode of TheNerdVine podcast!
This episode features Conrad (DalekSupreme08), Will (Campion/RetroDoctorWho), Zac (DalekEmperor101) and Jordan (VirtualDalek) talking about:
- Man of Steel 2: Ben Affleck is Batman!
- Avengers 2: Ultron's character hinted
- Marvel's Agents of SHIELD UK channel and airdate
- Guardians of the Galaxy: new info released
- Fantastic 4 and X-Men: shared film universe
- Films: Alan Partridge and Kick Ass 2
- Doctor Who: Moffat hints at 12th Doctor's character
- Doctor Who: 11th Doctor loose ends tied up at Christmas
- Doctor Who: Matt Smith discusses haircut
- Doctor Who: New figures and Classic Doctor Who 5" action figure line ending
Enjoy!
Next episode will be on
Monday 2nd September
, so make sure you tune in!
Join our forum - http://nerdsoup.englishboards.com/
Like us on Facebook - https://www.facebook.com/NerdSoup
Follow Conrad on Twitter - https://twitter.com/DalekSupreme08
Follow Will on Twitter - https://twitter.com/Blackadder345
Follow Zac on Twitter - https://twitter.com/DalekEmperor101
Follow Jordan on Twitter - https://twitter.com/VirtualDalek