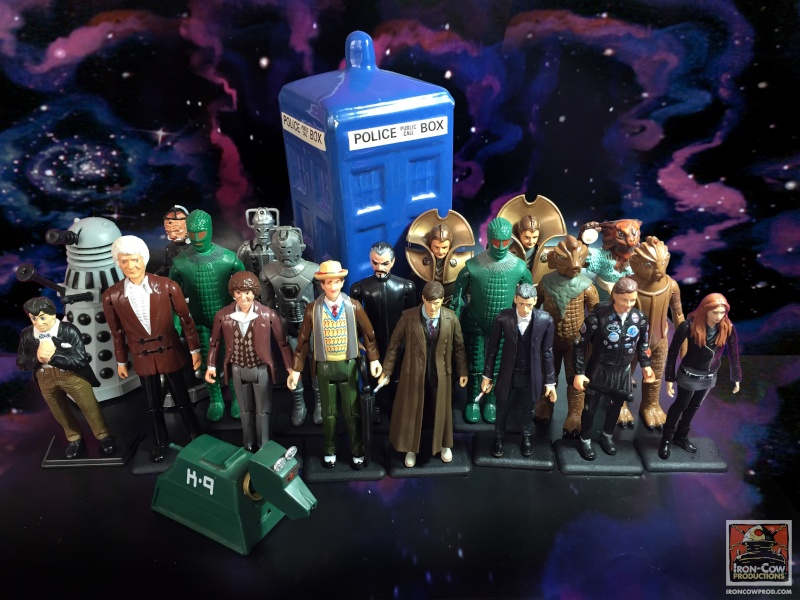 Just for kicks I wanted to see how the new 3.75" Doctor Who figures would look mixed in with the old DAPOL brand Doctor Who figures on the late 80's. Not bad, actually! Not perfect, but certainly not bad either.
Amy Pond is probably the best fit (first row, far right), but the 10th and 12th Doctors work okay (especially since you consider how ridiculously out of scale the 3rd Doctor is).
I'm not going to be collecting much of the modern 3.75" stuff, but I'll definitely pick up any of the other Doctors they make to help fill out the vintage shelf a bit here and there. I actually really like the Dapol line, even with the crude sculpts. I see a certain charm in them now that I didn't notice back in the day.
(and yes, aside from cleaning up the edges a bit, this background effect was actually all done in-camera. Can't believe I got so obsessed making this pic)