Christmas came early...the
GotG Vol. 2
deluxe edition Hot Toys Star Lord!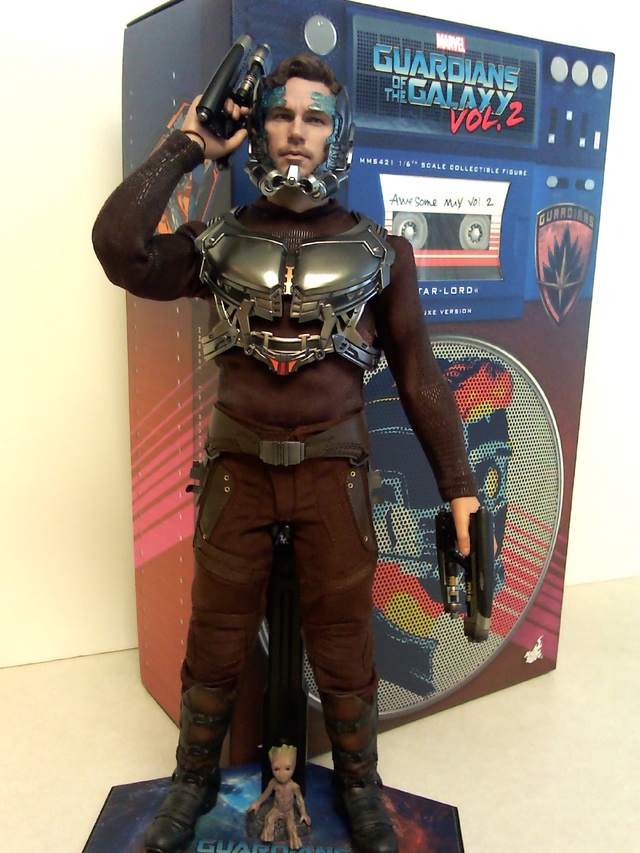 I decided to take advantage of the exclusive long sleeve shirt and materializing helmet deluxe edition extras to dress him as he appeared at the beginning of the film...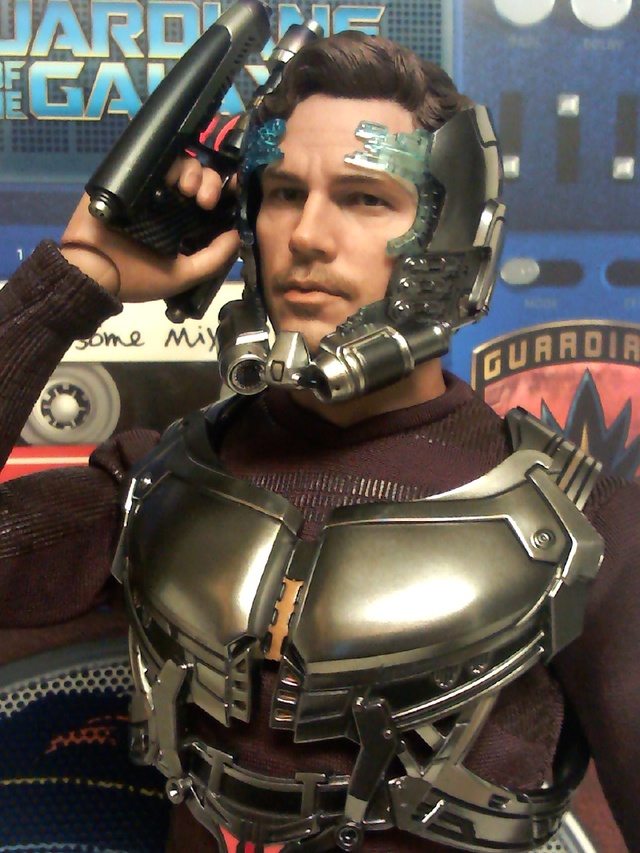 The materializing helmet is super cool and fits over the unmasked head...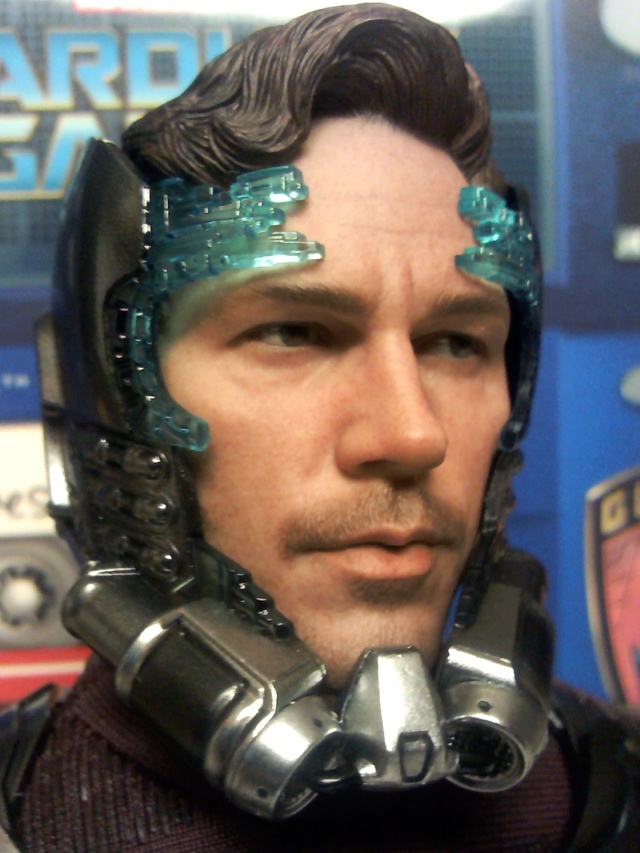 by the way...is that a lifelike head, or what?

There's also a baby Groot that can sit on his coat shoulder, if you have him wear it, or on a little rock base.  He has a magnet on his bottom for this.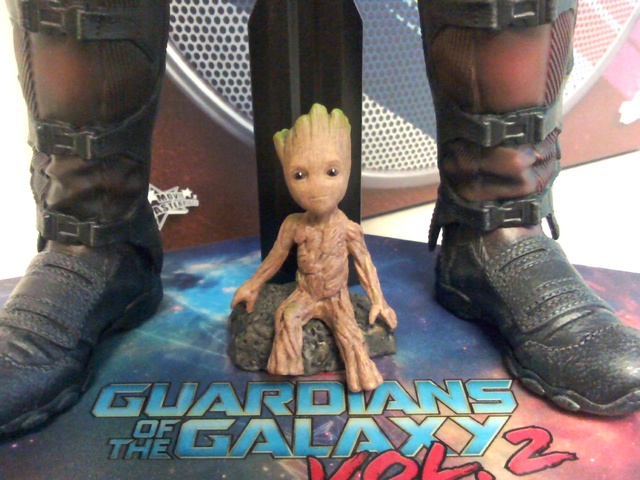 A very nice figure with many clothing options.  He comes dressed in the gray tee and short zip-up coat, but the deluxe comes with the long coat and scarf, as well as the long tee I dressed him in...and of course can be displayed with or without the jet pack, the deluxe exclusive materializing helmet, or the full helmet head with the light-up eyes.